Digital Learning Environments
How to get involved
Many of the students who enroll in this course are exploring a general interest in the field of education technology, and some may choose to pursue it as a career and enter this field post-graduation. Having your platform be featured in our end of the year "Ed-Tech Fair" will familiarize students on a diverse array of topics within the field, such as pedagogical ideals and aspirations. We want our students to know exactly what it's like to work in this industry and we want your refined experience to help guide them in exploring this emerging field.

The course may be based out of UC Berkeley, but you don't have to leave the comfort of your office to be able to connect with students from around the world and provide valuable insight to their intellectual curiosities in the field of digital learning environments.
Powered by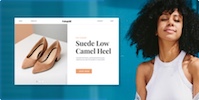 Create your own unique website with customizable templates.